Welcome to
Palmerston North Kai Box, Pre prepared food supports donated by our Community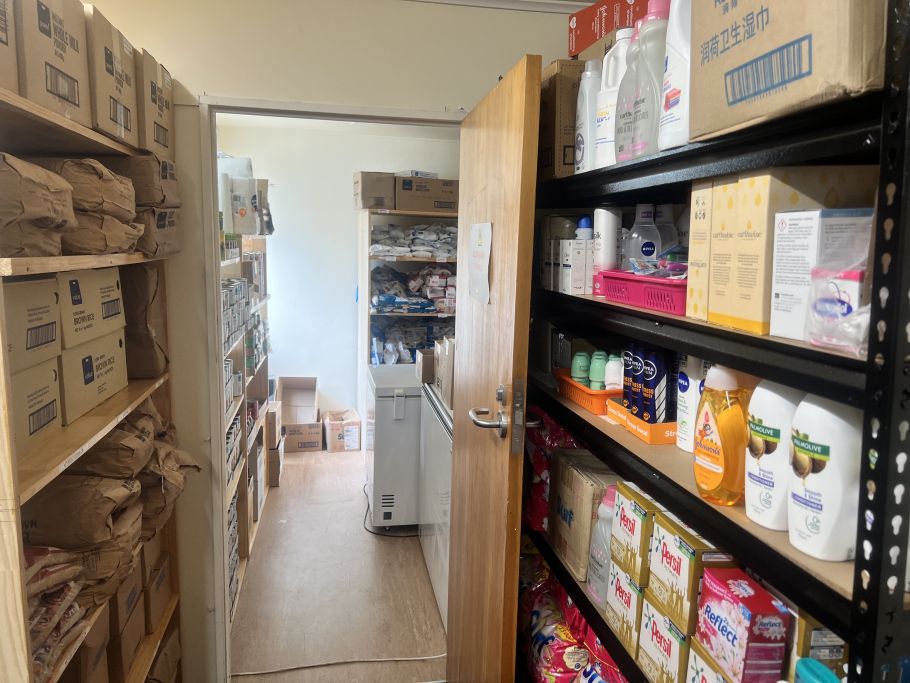 Foodbank
Open all week, Monday to Friday
Welcome to Palmerston North Kai Box.

You can visit the PNMSS foodbank Monday to Friday 10:30am to 2.30pm to pick up a parcel. Please bring your own bags.

Who can use our foodbank? Anyone and everyone who lives in Palmerston North. Please bring your ID.

What can I expect? A Good sized food parcel suited to the size of your household - it might not be a full week's worth of food, but it should keep you all feed for a good few days.

Anything else? Our Social Work team will ask if there is other help or support you want, but that is fully your choice. We are here to support and build your intrinsic mana.


How many times can I visit the foodbank? If you are working with a budgeter or other Social Services Professional (such as a Navigator or Social Worker) who gives you a referral to our service, you can come for as many weeks as your referrer recommends (to a maximum of 1 per week). There is a limit of 4 parcels a year without a referral.
About the Kai Box Supports
Palmerston North foodbank was established in 1983, and was the first major foodbank in the city. We are able to operate only due to the generosity of Palmerston North citizens who donate food to us throughout the year. We work closely with the Food Hub Alliance of the Salvation Army, Just Zilch, and Whakapai Hauora to co-ordinate warehousing and share resources and information to provide the best possible services we can to clients. In the year from the 1st of July 2015 to the 30th of June 2016, 3602 people were supported by our foodbank. In April 2017 this number had increased by 20%, with a noticeable increase in the number of people in part-time employment needing support.

The service is available to families and individuals who are residents of Palmerston North who require food assistance. All people are able to access the service four times a year; if more parcels are requested, Social Work or Budgeting support is necessary. Adults may claim for themselves and their partner and any children under 18 in their care; other adults in a household (including children who have left school or are 18 or older) may need to make their own application.

The PNMSS Kai Box is open all week between 10am and 3.00pm. Coming to foodbank? We no longer have plastic bags – please bring along your own bags or boxes. We do have a limited supply of boxes available, but we cannot guarantee having any available for you.

ID is required for every visit to the foodbank, we accept Community Services Card, Drivers Licence, Birth Certificate, Passport, University ID, work ID, 18+ card, and most other forms of ID.

The service is overseen by a or foodbank coordinator who as well as helping with emergency food needs, can give support and advice, and may be able to advocate/liase with other agencies with and for clients.

We are always grateful for donations of food, the following items are particularly appreciated:
Tinned fish / meat, tinned fruit and vegetables, eggs, bacon, meat, cheese, rice and pasta, weetbix, cornflakes, ricebubbles, porridge, muesli, and baked beans.
Please use the below information to contact us and we will get back to you as soon as possible.
663 Main Street Palmerston North
Phone: 06 3500307 | This email address is being protected from spambots. You need JavaScript enabled to view it.